Galaxy Cremation Ash Bead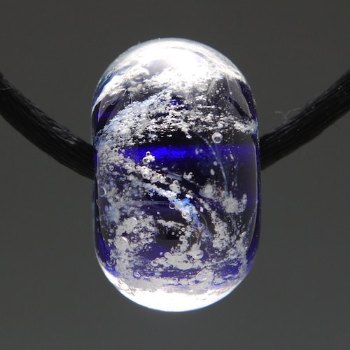 Ashes and bubbles swirl together in this glass cremation ash bead.
This glass cremation ash bead features a double layer of of ashes infused into the clear glass around a cobalt blue core.
Approximately 3/4" - 1" diameter
An elegant black satin cord is included with each piece of glass cremation jewelry.
Sterling silver snake chains are available if you prefer.